Military Products Gallery
Industrial Opportunities Inc. is a sewing contractor and supplier of numerous military products to a network of prime vendors. We provide Tactical Sewing/Mil-Spec Sewing services to a wide network of subcontractors of military products.
News
IOI Corporate Video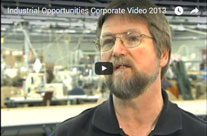 Contact IOI
© 2011 - 2023 · Industrial Opportunities, Inc.