Elastic Products

Elastic Products manufactures fine quality suspenders and belts for professional and consumer use. From reflective safety materials to the most popular patterns from Realtree® and Mossy Oak® hunting gear, IOI is your source for Suspenders, Rifle Slings, Straps, harnesses, Archery Accessories and pet collars and leashes.
View Elastic Products Photo Gallery
Professional Work Environments
Firefighter and Emergency personnelrequire elastic products which are durable and which can withstand harsh environments. Reflective materials offer additional safety in low light or night environments. IOI elastic products are manufactured to the highest quality standards and are currently in use in numerous professional work environments.
Hunting / Leisure / Sports


"Hold-Up Gang" EXCLUSIVE! The "Perry Suspender" is designed to hook on to your belt, not to replace it. Patented suspender hooks over your belt for comfort and provide extra support so you can attach items to your belt. "Y" back design with leather Perry Patch are standard. Perry Suspenders are adjustable to 47" and they're available in all of our solid colors and all of our camouflage patterns! A unique, patented, clipless suspender. Hooks onto the belt, not onto the trousers.
The newest development from the Realtree designers is here!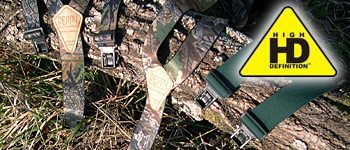 High Definition patterns feature improved depth, definition and detail and are designed to function in a wide range of hunting terrains and environments."
The first of the Realtree patterns to be re-designed in High Definition are the Hardwoods Brown and Hardwoods Green.
IOI Elastic Products can be ordered in small to large quantities and by consumers or business partners for distribution.
To get more information on IOI Elastic Products or if you wish to place an order, please fill out our Contact Form and an IOI staff member will contact you within 24 hours.
For faster response, please call IOI Rigid Web Division at (800) 872-4264.
News
IOI Corporate Video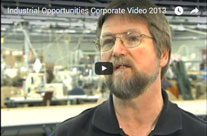 Contact IOI
© 2011 - 2023 · Industrial Opportunities, Inc.